Subarachnoid Hemorrhage – Types
A subarachnoid hemorrhage is a kind of stroke that is caused by bleeding on the brain that is highly rare in infants and newborns.
Get A 100% Free CASE Evaluation
Typically, there are not many warning signs, but this kind of hemorrhage sometimes occurs when a newborn baby or infant experiences trauma to the brain such as being dropped at birth or from pressure from birth-assisted tools, such as forceps. Babies who do have bleeding on the brain may experience symptoms like fatigue, seizures, breathing difficulties, and problems feeding, as well as loss of consciousness.
A subarachnoid hemorrhage is a medical emergency, and swift action is needed in order to stop the bleeding in infants and newborns. Physicians will often use cooling therapy to help cool the baby's core temperature and slow the metabolism in an effort to cease the bleeding and prevent further complications, such as learning difficulties, paralysis, brain damage, or later learning difficulties.
Treating a Subarachnoid Hemorrhage in Babies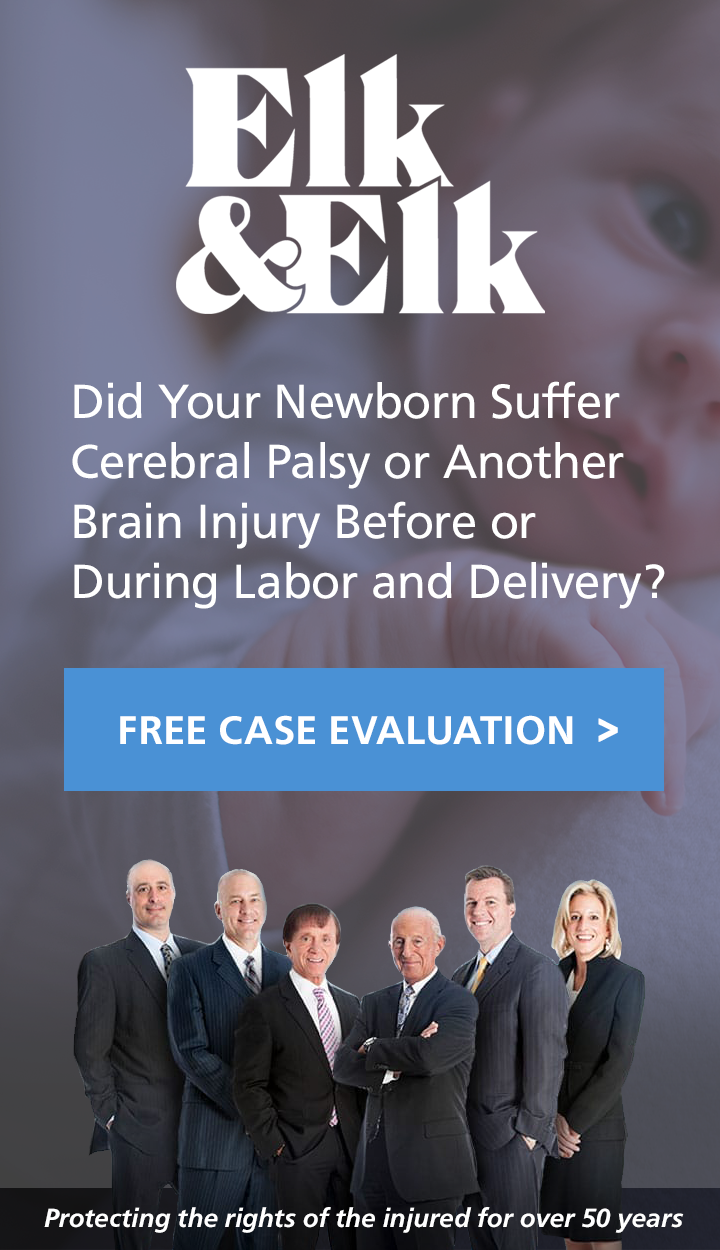 If physicians suspect that a baby has bleeding on the brain, they may carry out a computerized tomography scan (CT scan) to check for signs of bleeding in the subarachnoid space of the brain. If this kind of hemorrhage is diagnosed, a baby is likely to be transferred to a specialist neuroscience unit for treatment and observation. If cooling therapy is undertaken, the baby is placed on a blanket filled with water that is cooled to 30 degrees Celsius. This kind of therapy typically lasts for around three days.
What Are the Causes of This Kind of Hemorrhage?
Most subarachnoid hemorrhages are caused by a brain aneurysm bursting, but can also be caused by trauma to the brain at birth. An aneurysm is a bulge in a blood vessel that is usually caused by a weakness in the wall of the blood vessel. Less common causes of this type of hemorrhage include inflammation of blood vessels in the baby's brain and having abnormally developed blood vessels.
Furthermore, severe head injuries have been known to lead to subarachnoid hemorrhages, but this is a separate issue that is usually referred to as a "traumatic subarachnoid hemorrhage."
Possible Complications That May Occur
This kind of bleeding on the brain can lead to both short-term and long-term complications.
Some of the most serious short-term complications can include:
More bleeding at the site of the aneurysm
Brain damage as a result of a reduction in blood supply to the brain
The long-term complications often include:
Long-term depression
Problems with mental functioning, such as concentration and memory
Learning difficulties
Epilepsy
The Outlook of a Subarachnoid Hemorrhage
While the overall outlook for this type of hemorrhage has improved in recent decades, about half of all cases are still fatal, and babies who survive are usually left with long-term problems. Unfortunately, recovery can be slow and frustrating, and it is common to have issues with sleeping, exhaustion, and frequent headaches. However, it must be reiterated that such bleeding in babies and infants is usually due to preventable brain trauma at birth.
A Short Background
The clinical picture of this type of hemorrhage was first recognized by Hippocrates, but the presences of cerebral aneurysms and the fact that the can burst and bleed were only established in the 18th century. In 1886, the associated symptoms were described in more detail by Dr. Byrom Bramwell, an Edinburgh physician. It wasn't until much later in 1924 that a U.K. neurologist, Dr. Sir Charles P. Symonds provided a complete and detailed account of the major symptoms associated with a subarachnoid hemorrhage.
The first surgical intervention for bleeding on the brain only occurred in the 1930s and was performed by Mr. Norman Dott. It was he that introduced the idea of wrapping aneurysms and used angiograms. A Baltimore neurosurgeon, Dr. Walter Dandy, then introduced clips in 1938. Cooling therapy was introduced much later on with the aim of treating bleeding on the brain. It has since been proven to be the only kind of medical intervention that reduces brain damage and improves a baby's chances of survival as well as reducing disability.