Common Questions for Families with Babies Who Were Brain Injured at Birth
A birth brain injury is a serious medical condition and families going through the diagnostic and treatment process tend to have many questions about it. Here are a few of the most common inquiries and the answers that will shed some light on the medical problem, its consequences and the available treatment options.
Get A 100% Free CASE Evaluation
What are the Most Telling Symptoms of Birth Brain Damage?
In some instances, a birth brain injury will occur without symptoms. The aftermath of the problem will present itself months, maybe even years after the injury took place. In other situations, however, specific neurological and cognitive symptoms will be present:
Seizures
Neck stiffness
Abnormally large forehead
A bulge on the head
Sleeping troubles
Incessant crying
Feeding problems
Eye focusing difficulties or vision problems
With time, some developmental issues may become apparent. These problems include communication hurdles, issues with impulse control and attention, spatial disorientation, heightened sensitivity to pain, sleeping disorders, problems with crawling and walking, feeding problems and inability to sit up without parental assistance.
What Treatment Options Are Available?
This is one of the most prominent questions that parents have about controlling the scope of the damage and reducing the risk of permanent loss of brain function.
Treatments are divided in two categories – immediate intervention and long-term therapeutic approaches.
Some of the most important immediate interventions include surgery and cooling therapy. Whole body cooling has been shown to have an effect on blood clotting, which helps for more effective hemorrhage management and the potential reduction of neurological damage.
Later on, babies and children that have suffered from a birth brain injury may be in need of cognitive and physical rehabilitation therapy. Cognitive therapy focuses on concentration, communication and learning skills. It can also be used for the purpose of impulse and emotion management.
Physical rehabilitation increases mobility, enhances sleep patterns, strengthens sensory-motor function and can be used for pain management.
What's the Link between Cerebral Palsy and Birth Brain Damage?
An injury of the brain could potentially lead to a condition known as cerebral palsy. Statistics suggest that 85 to 90 percent of cerebral palsy cases are related to a traumatic occurrence before or during the birth of the child that could lead to brain damage.
Cerebral palsy will occur whenever brain damage affects the sector responsible for motor functioning and intellectual abilities. The scope of the injury will be determining for the severity of cerebral palsy and its symptoms (muscle coordination issues, muscle weakness, poor reflexes, balance and posture issues, etc.).
Is There Something That could have Been Done to Prevent the Trauma?
Proper prenatal care is one of the biggest essentials for the prevention of birth brain injuries. If a risk factor is noticed (for example, large baby weight), a doctor may recommend a C-section rather than natural vaginal delivery.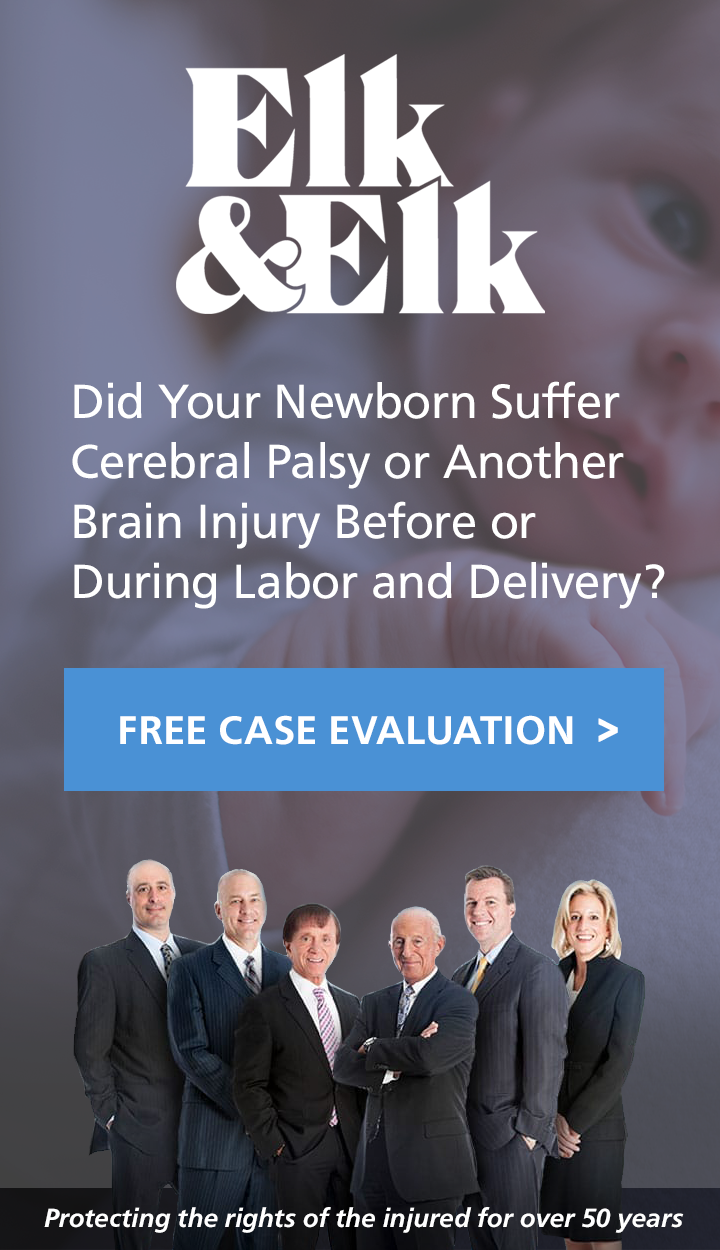 The prevention of neonatal injuries during delivery depends on the prevention of medical errors and making sure that oxygen deprivation is avoided at all costs. Whenever birth assistance tools like a forceps are to be used, this should be done with utmost caution.
Will a Child Develop Normally after Experiencing a Birth Brain Injury?
This is probably the most prominent question that parents need to have answered. What does the future hold for a child who has suffered a brain damage at birth? Will they develop normally?
In most instances, brain trauma in infants is mild and manageable. With the right treatment, these children will experience full physical recovery. Still, a long therapeutic period may be required to accomplish results. Some children necessitate years of cognitive and physical therapy.
Parents, however, should be aware of the fact that a brain injury at birth may lead to permanent brain damage. Some impairments will not become obvious immediately, others will be too small to have an adverse effect on the child's life.
Severe birth injuries will have a much more serious effect. A massive hemorrhage comes with the risk of mortality or psychological/physiological disabilities. Seizures, spasticity issues, heterotopic ossification, epilepsy and motor disorders are common complications linked to a brain trauma at birth.
What to Expect after Bringing the Baby Home?
In the case of severe brain damage, treatment will start early and it will probably involve inpatient care. It will take some time for you to be capable of bringing the baby home. Once the condition stabilizes, a doctor will determine what the best care conditions for the infant are.
As a parent, you should be prepared for eventual developmental delays. These may be tackled through extensive therapy. In cases of mild damage, there may be no delay in development whatsoever.
Over the years, a parent will get to decide which educational option is the best for the child. Some children that experience birth brain damage may need specialized private educational institutions that deal with severely disabled children and that offer professional therapeutic options. Parents will also have to work with the school administration on maintaining the child's medication and treatment schedule throughout the day.