Life Expectancy
Intracranial hemorrhage is also known as bleeding on the brain, or a brain hemorrhage. When an infant experiences brain hemorrhage due to a birth injury, it can be considered a very serious medical emergency.
Get A 100% Free CASE Evaluation
Bleeding on the brain may be due to head trauma, most commonly because of being blunt force head trauma that can occur from being dropped at birth.
Will an Intracranial Hemorrhage Impact My Child's Life Expectancy?
This is one of the most common questions parents ask when their child suffers a serious birth injury such as bleeding on the brain. The prognosis for such injuries is determined greatly by the severity of the injury and the success of immediate treatment. Each child's prognosis is different because of the many varying factors involved in each case. Since an infant cannot yet speak or walk it is difficult to determine the exact extent of the damage. In mild cases, a child will likely suffer few if any problems as a result of the hemorrhage.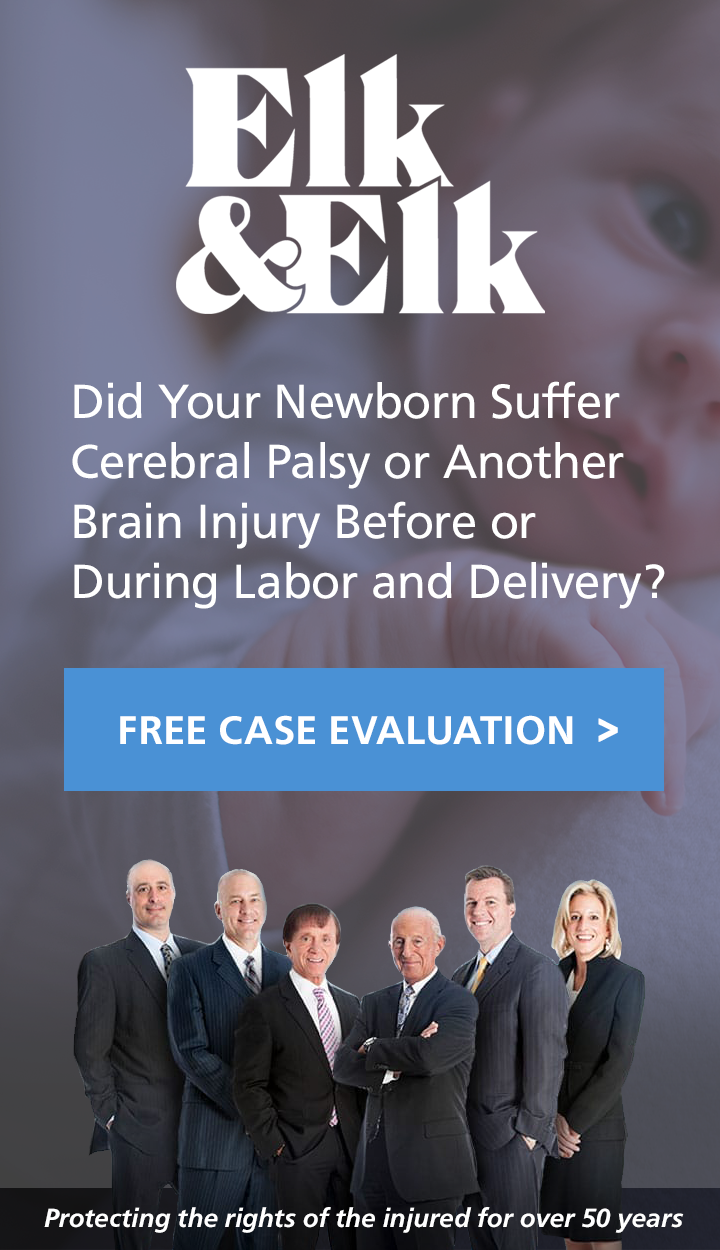 However, in severe cases where bleeding caused a significant lack of oxygen to the brain, the prognosis may be quite different. Unfortunately, in some instances where the child suffered an extremely severe lack of oxygen due to a hemorrhage, the infant may not survive the first several days or weeks of life. When a child does survive the initial emergency, there is concern about how much bleeding occurred and how it affected the child's overall cognitive and physical abilities.
Immediate Diagnosis and Treatment
The immediate diagnosis and treatment of a brain hemorrhage can have a significant impact on the prognosis and life expectancy of the infant. Immediate treatment may include surgery and cooling the baby. When a CT scan shows swelling and bleeding that is worsening surgery may be necessary to relieve the pressure. Another way the doctor can determine this is by using a probe inserted into the brain to measure pressure. If surgical treatment is needed it will be done as quickly as possible. Later, once the child has sufficiently recovered, additional surgery will be necessary to replace a portion of the skull that was removed.
Cooling of the infant has been shown to be extremely helpful in infant brain hemorrhage cases. The baby's body is cooled to allow reduced functioning of the body and brain. This allows the healing to happen quickly and more efficiently because it is not being utilized for other activities. Cooling should be done as soon as possible to reduce the damage caused by loss of oxygen. This can effectively improve an infant's prognosis and life expectancy. However, parents should be cautiously optimistic because in severe situations cooling will not eliminate or reduce damage once it has occurred.
Complications
A number of complications are possible as a result of a brain hemorrhage or the treatment of it. Some complications are more common than others. The outcome of a traumatic brain injury is uncertain. The infant may experience complete or partial recovery or may suffer from:
Altered state of consciousness
Seizures
Brain fluid buildup
Infections
Blood vessel or nerve damage
Intellectual problems
Difficulty communicating
Emotional and behavioral changes
Increased risk of degenerative brain diseases
An altered state of consciousness includes coma, minimally conscious state, vegetative state, locked-in syndrome, and brain death. Testing must be done to determine the type of problems that are present and whether recovery is possible or likely. People may progress through various stages of consciousness as their brains heal. Brain death is a state where there is no measurable brain activity in the brain or brainstem. Brain death is an irreversible state, and the person is kept alive only by machines.
Doctors and teams of specialists will review the condition of the child to help assess the extent of brain damage and the likelihood of survival. In many cases, the extent of a child's disability will be known only after he begins to get older and can walk and talk. A life care plan is essential in helping parents cope with the many ongoing needs of a child with a disability. Some children may be permanently disabled and require extensive ongoing daily care while others may be able to function but with reduced capacity. Parents should review their child's condition on a regular basis to determine how to proceed with care and treatment.